Introduction
PET packing starp machinePET
Characteristic:
1. The raw material treatment is by our CSG serious dehumidify and dryness system ,it ensures the humidity in raw material less than 80PPM
2. Closed circulation feeding system provent the material from exposure on air to keep the dryness of raw material.
3. The screw is specially designed for PET application, if consists of separate and mixing part to keep theven plastication.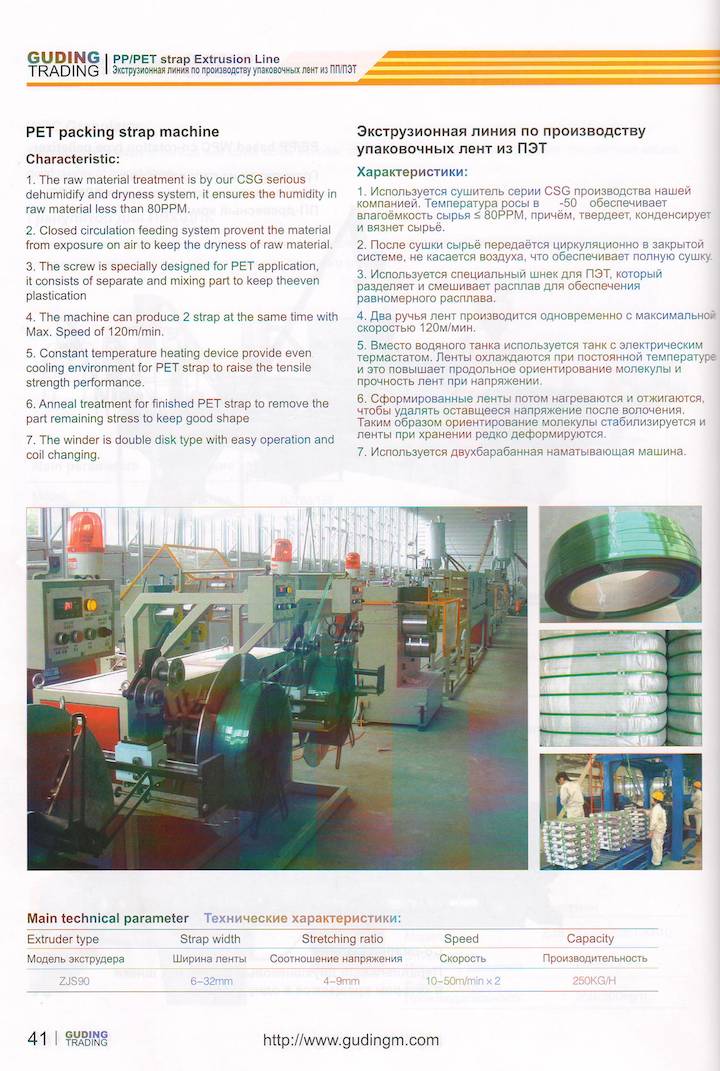 More Products